Today I'm on my fourth day in Orlando for a much needed vacation. Here are some pieces I would have taken with me if I had no budget. Click on the products in the image below to shop.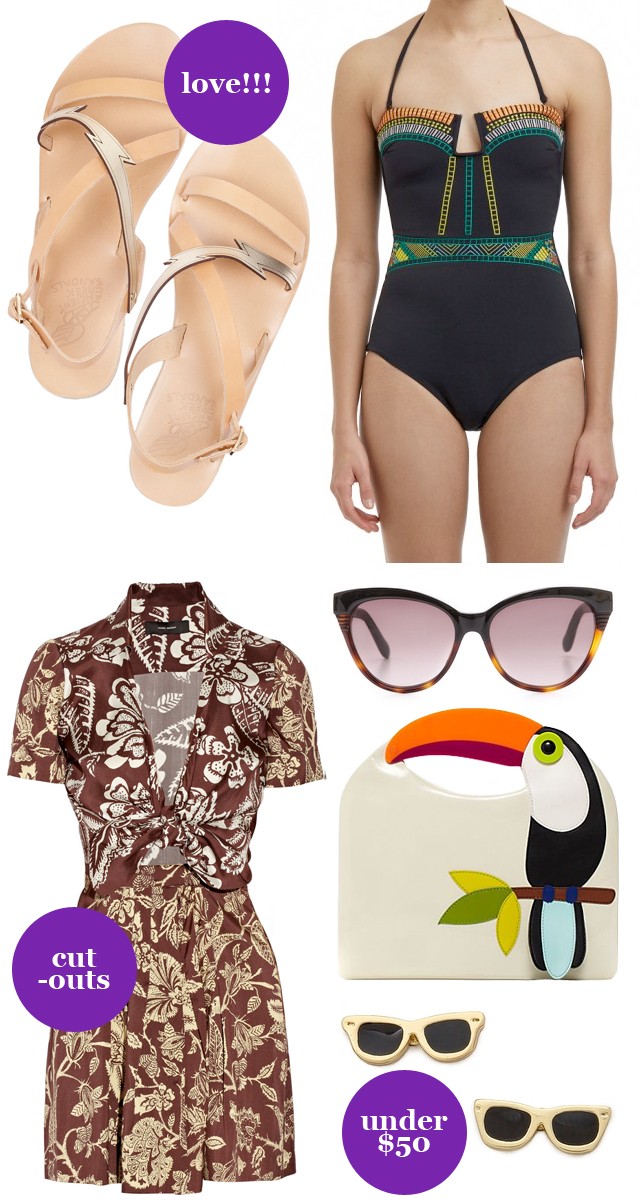 I've prepared this post in case I was too tired last night to form coherent words from being in the car all day (again) so if you see this post, "Hi from Thursday!" Anywayyyy, Thursday I was checking out
Shopbop
and came across this gorgeous
Nanette Lepore firefly dress
. It is seriously perfection! I love the shape, color, print, etc., but not the price tag, so I'll have to wait for a huge sale. Have any pieces caught your eye lately?